Kristinn Hrafnsson, editor-in-chief of Wikileaks, and Joseph Farrell, ambassador of the organization, met with Andrés Manuel López Obrador, President of Mexico. During their Latin American tour, representatives of Wikileaks have so far been received by Presidents of Colombia, Argentina, Brazil and Bolivia.
López Obrador reiterated his solidarity with Julian Assange, imprisoned in the Belmarsh maximum security prison in London, and promised to speak about the case with US President Joe Biden, in the private meeting of both leaders.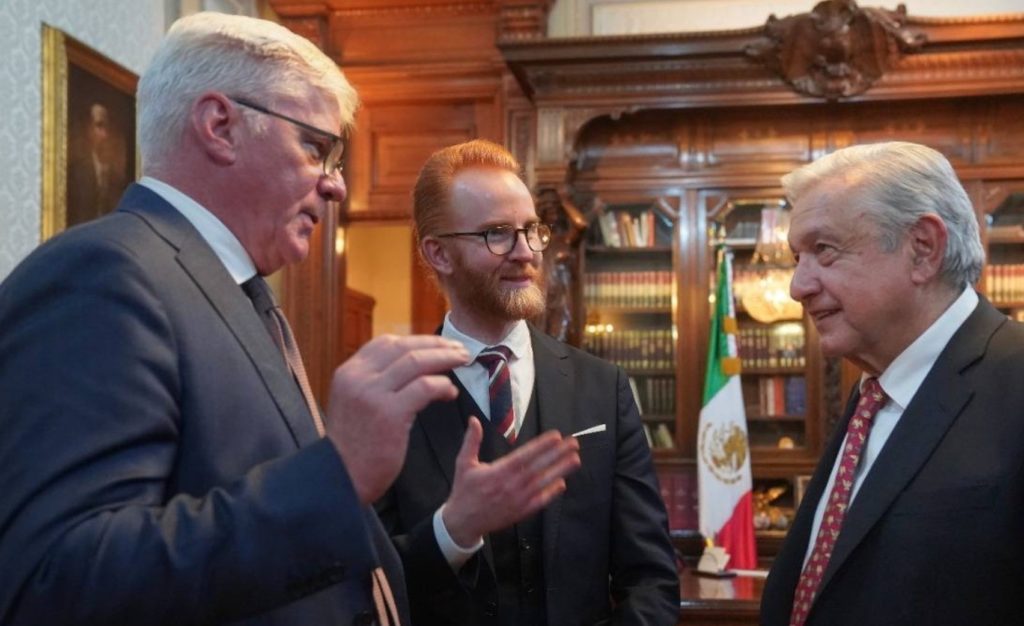 Hrafnsson noted that the meeting "was a good conclusion to our tour of Latin America. Now we have the commitment of all the main countries south of the US border, to put pressure on the Biden administration, call on it to do the right thing and practice what he preaches on the issue of free speech, and to drop the charges against Julian."
Hrafnsson emphasized that it is clear that Assange's case is political and not judicial. "They are even avoiding the fact that the extradition request violates the extradition treaty between the United States and Great Britain. This treaty prohibits extradition for political reasons, and Julian is charged with the political offense in its purest form: espionage." So "we cannot depend on the judicial process, we have to treat this for what it is: a political persecution that requires the intervention and interest of political leaders", he said.