After the meetings with President of Colombia Gustavo Petro and President-elect of Brazil Luiz Inácio Lula da Silva, Wikileaks Editor-In-Chief, Kristinn Hrafnsson, and Joseph Farrell, WikiLeaks Ambassador were received by President of Argentina Alberto Fernández.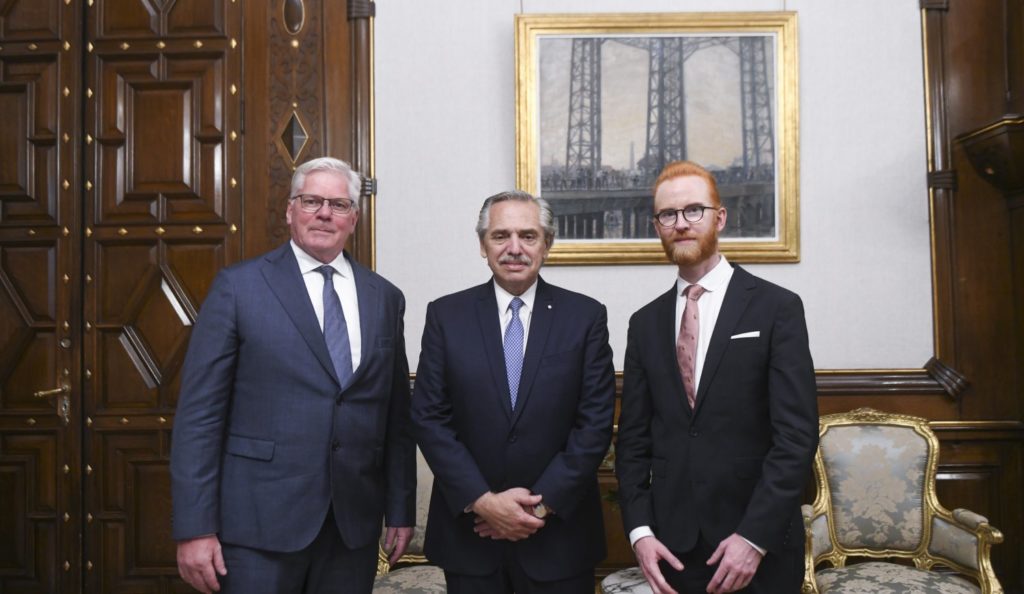 They discussed Julian Assange's plight and the ongoing extradition battle. After the meeting Hrafnsson stated that "the President told us that he would support our mission", adding that "it is extremely positive to receive such a clear signal of support from the country's highest authority".
Hrafnsson stressed that "it is not just about a man or a life, it is about a much greater interest: it is the freedom of the press in the world that is at stake" and concluded by saying: "That is the position of the main human rights organizations in the world that have taken an interest in the case and for this reason the leaders have joined so strongly".
Hrafnsson and Farrell also met with the Vice President of Argentina, Cristina Fernández de Kirchner. "In these meetings we have seen absolute support," Hrafnsson said, adding that "this is revenge against an individual, an award-winning journalist, for exposing the dark secrets of the empire."