WikiLeaks' Editor-in-Chief Kristinn Hrafnsson and Joseph Farrell, WikiLeaks Ambassador are touring Latin America, meeting with seven heads of state to discuss Julian Assange's extradition battle and raise support for his release.
On November 21st Hrafnsson and Farrell met with the President of Colombia Gustavo Petro and Minister of Foreign Affairs, Álvaro Leyva Duran in Bogota. President Petro promised to help "put pressure on the Biden government" to drop the charges against Julian Assange, expressed his commitment to fight for his freedom, and encouraged political leaders around the world to do the same.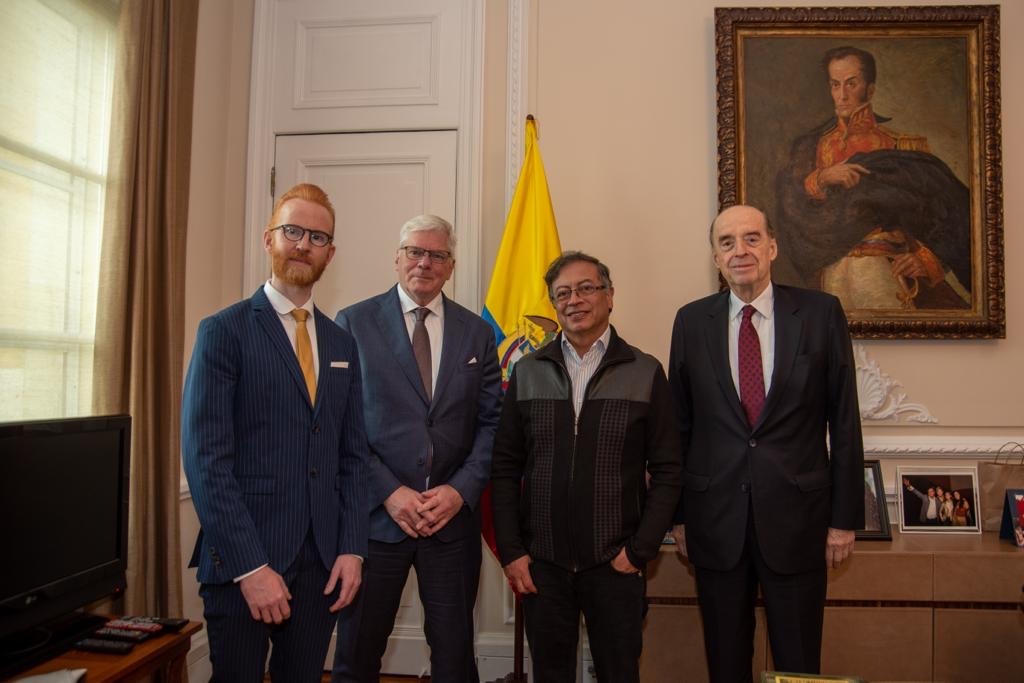 "They've shown a clear commitment to support the fight for Julian Assange's freedom, and strongly recognized the implications for press freedom worldwide that his extradition would set", Hrafnsson said in a statement after the meeting.
After their meeting with President Petro, Hrafnsson and Farrell attended an event with Colombian NGO's where they discussed Julian Assange, human rights and how to defend freedom of the press.
On November 22nd, WikiLeaks' Editor-in-Chief Kristinn Hrafnsson took part in the event "Assange, Wikileaks and journalism: freedom of expression imprisoned" at the National University of Colombia together with representatives of academia and freedom of expression organisations.