SEPTEMBER 14, 2020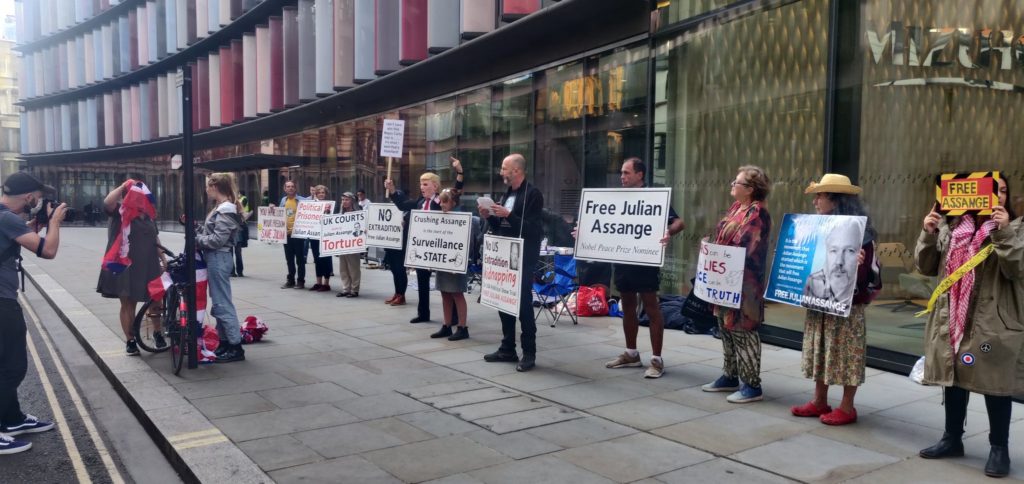 See an overview of USA v. Julian Assange here
See a thread of live-tweets of today's hearing here
Eric Lewis: Julian Assange shouldn't be extradited, would face solitary confinement in the United States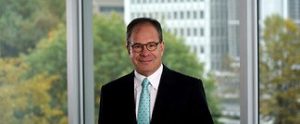 Paused last week due to a COVID19 scare, Julian Assange's extradition hearing resumed today with witness testimony from Eric Lewis, chairman of the board of Reprieve and a lawyer who "represents Guantanamo and Afghan detainees in litigation, seeking redress and accountability for torture and religious abuse while in US custody."
Lewis confirmed that before being asked to provide expert testimony on this case, he opined in the press that he believes Assange shouldn't be extradited or prosecuted, and while he handled the facts objectively in providing his witness statement, those are still his views today. In May 2019, Lewis wrote, "As an American lawyer, I don't want to see Julian Assange extradited to my country."
While Lewis' testimony largely deals with his experience defending clients in the US federal justice system and the conditions they face, he first spoke about the significance of the Trump administration deciding to prosecute Assange in contrast to the Obama administration's decision not to. Echoing previous witnesses, Lewis singled out comments from then-CIA director Mike Pompeo and then-US Attorney General Jeff Sessions in April 2017 evincing particular zeal in prosecuting Assange. Pompeo castigated WikiLeaks and Assange and declared he would be allowed no First Amendment rights, while Sessions announced that Assange's arrest was a "priority" of his. Lewis noted that this meant Sessions was specifically directing federal prosecutors to take another look at a case in which the Obama Administration had explicitly decided not to bring charges.
The fact that WikiLeaks documents would be "essential" in war crimes prosecutions in the International Criminal Court (ICC), according to Lewis, may also play a factor here, as President Trump, former Sec. of Defense John Bolton, and Sec. of State Mike Pompeo have all criticized the ICC. Furthermore, President Trump has issued an 'Executive Order on Blocking Property Of Certain Persons Associated With The International Criminal Court.'
Lewis also remarked on the superseding indictment against Assange, adding 17 counts to the previous single charge. Lewis said these charges under the Espionage Act could easily have been all charged together, but separating them out in this way indicates a desire to maximize Assange's potential jail time, as each new count carries up to 10 years in prison.
Lewis then spoke about the conditions Assange would be likely to endure, including Special Administrative Measures (SAMs) and solitary confinement.
The Center for Constitutional Rights has documented the effects of SAMs in a 2017 report, "The Darkest Corner: Special Administrative Measures and Extreme Isolation in the Federal Bureau of Prisons":
"SAMs are the darkest corner of the U.S. federal prison system, combining the brutality and isolation of maximum security units with additional restrictions that deny individuals almost any connection to the human world. They prohibit prisoners who live under them from contact or communication with all but a handful of approved individuals, and impose a second gag on even those few individuals. The net effect is to shield this form of torture in our prisons from any real public scrutiny."
The CCR has also written 'Solitary Confinement: Torture in U.S. Prisons' — the report provides background context for Lewis' testimony on solitary, which the Bureau of Prisons conceals by referring to it as Administrative Segregation.
Lewis and the prosecution engaged in a long back-and-forth about how SAMs and solitary are applied, what conditions are required, whether they are 'arbitrary' and whether they violate the European Convention on Human Rights. Lewis disagrees with the prosecution particularly on whether the US Bureau of Prisons fairly applies SAMs and solitary, finding it extremely likely they'd be applied here due to the likely invocation of "national security interests." He explained the "unique difficulties" presented under both SAMs and solitary in attorney-client defense preparation, particularly in a case of this magnitude.
Technical issues with Lewis' videolink before the lunch break and continued afterward. The court decided to adjourn for the day to attempt to resolve them, so court will resume with Lewis' testimony tomorrow at 10am London time.