September 22, 2020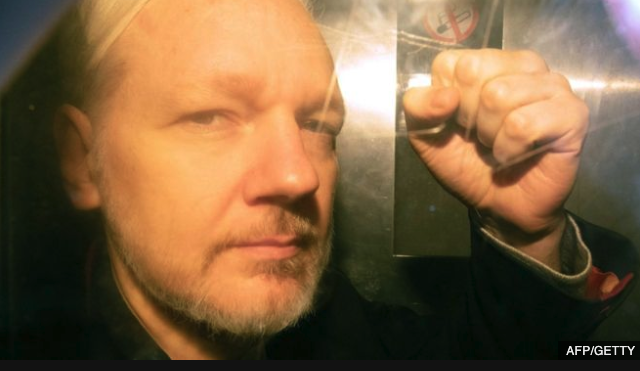 See an overview of USA v. Julian Assange here
See a thread of live-tweets of today's hearing here
Psychiatrist: High risk of suicide if Assange is extradited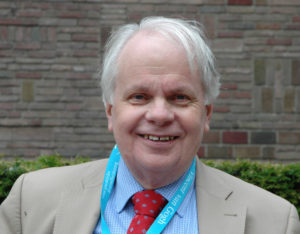 Dr. Michael Kopelman, Emeritus Professor of Neuropsychiatry at the Institute of Psychiatry at King's College London, took the stand today to testify about his visits with Julian Assange in prison and his medical evaluations. Out of respect for Julian's privacy, we won't share all details that were discussed in court but will summarize the most relevant portions. Most pertinently, Dr. Kopelman said that Assange, who has been diagnosed with clinical depression and Asperger's syndrome, would be at a high risk of suicide if he were extradited to the United States.
Dr. Kopelman has observed in Julian "loss of sleep, loss of weight, a sense of pre-occupation and helplessness as a result of threats to his life, the concealment of a razor blade as a means to self-harm and obsessive ruminations on ways of killing himself."
"I am as certain as a psychiatrist ever can be that, in the event of imminent extradition, Mr. Assange would indeed find a way to commit suicide," he wrote in written submissions to the court.
Section 91 of the United Kingdom's 2003 Extradition Act prohibits extradition if "the physical or mental condition of the person is such that it would be unjust or oppressive to extradite him." Section 91 of the 2003 Extradition Act prohibits extradition if "the physical or mental condition of the person is such that it would be unjust or oppressive to extradite him."
Article 3 of the European Convention on Human Rights says that "No one shall be subjected to torture or to inhuman or degrading treatment or punishment."
Both section 91 and article 3 were cited in Lauri Love's case, in which the high court ruled against extraditing Love, a U.K.-based computer science student who also has Asperger's syndrome, to the United States over alleged computer crimes. That court ruled in Love's favor on two grounds, the forum bar (meaning the U.S., instead of the U.K., was the wrong venue in which to try him) and the conditions he would face in a U.S. prison. "We come to the conclusion that Mr Love's extradition would be oppressive by reason of his physical and mental condition," the court found.
The court specifically cited the lack of adequate mental health care in the U.S. prison system. "Suicide watch is not a form of treatment; there is no evidence that treatment would or could be made available on suicide watch for the very conditions which suicide watch itself exacerbates."
Lauri Love spoke about his case and how it relates to Julian's in our online panel, "What would Julian Assange face in the United States?" which also included Assange's U.S. attorney Barry Pollack and CIA whistleblower Jeffrey Sterling, who discussed his imprisonment after being convicted under the Espionage Act.
Dr. Kopelman testified in Love's case as well. In that case, he said today, he was given reassurances that U.S. prisons protect against suicide. But since then, he noted, Jeffrey Epstein has killed himself in prison, and Chelsea Manning has attempted suicide in the very facility where Assange would be held in pre-trial detention. "Those reassurances were not so reassuring," he said.
"Isolation he would experience in North America would be far worse than anything experienced in embassy or Belmarsh"
But before getting to U.S. prison conditions, the defense is establishing Assange's current mental state and medical evaluations. Dr. Kopelman testified about meeting with Assange on several occasions, finding that he has severe depression and he has been making end-of-life preparations.
Dr. Kopelman reviewed Assange's personal, medical ,and family history as factors in his determination as well as observations he made in these visits. He also noted that renowned Autism expert Dr. Simon Baron-Cohen has found that suicide is nine times more likely in patients with Asperger's syndrome.
Cross examining the doctor, prosecutor James Lewis attempted to undermine Dr. Kopelman's expertise on the subject, suggesting that as a neuropsychiatrist he deals with the interaction between brain disease and mental health and therefore isn't sufficiently qualified to comment on this case. Insulted, Dr. Kopelman said he is not "just" a neuropsychiatrist, and actually, Lewis himself has requested Dr. Kopelman's psychiatric services for a different case, "so it's a bit rich" for Lewis to question his qualifications.
Lewis then suggested that Dr. Kopelman is "more of an advocate than a psychiatrist" to which Dr. Kopelman replied that he would like to respond to that with an "unparliamentary word."
Lewis also tried repeatedly to insinuate that Assange is "malingering" or exaggerating his symptoms to induce a diagnosis and avoid extradition. Dr. Kopelman said he was well aware of this possibility and knows to look out for signs of this, which he didn't find.
Lewis then argued that Julian's comments in court, including his response to whether he agreed to be extradited ("No") and his comments from the dock amid witness testimony, indicate his ability to follow the proceedings and therefore indicate that he doesn't suffer from serious depression (earlier he tried to establish with Dr. Kopelman that severe depression means an inability to function in work and social activities).
Dr. Kopelman reiterated that he primarily evaluated Assange from May-December of 2019, as well as a visit this spring, but he doesn't find these comments to preclude a diagnosis of severe depression. If anything, he said, these comments in the middle of court proceedings appear to Dr. Kopelman as evidence toward the diagnosis of Asperger's syndrome.