SEPTEMBER 21, 2020
See an overview of USA v. Julian Assange here
See a thread of live-tweets of today's hearing here
Christian Grothoff: WikiLeaks did not publish unredacted cables first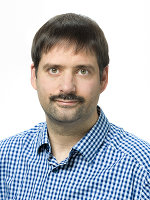 The first witness this week was German computer science professor Christian Grothoff, who testified about his research into the timeline of events surrounding the 2011 publication of the unredacted State Department cables. Three of the 18 counts against Assange charge him specifically for publishing the unredacted cables, and Grothoff's testimony establishes that WikiLeaks was not the first outlet to publish that archive, that others published it first and have not been prosecuted for doing so, and that WikiLeaks took care to encrypt the file but actions outside of Assange's control led to its release.
Grothoff went through the timeline in his statement and on the stand. In the summer of 2010, WikiLeaks shared the diplomatic cables with The Guardian journalist David Leigh via an encrypted file on a temporary website along with a strong passphrase to decrypt it. Assange had written just part of the passphrase down on paper.
WikiLeaks and its media partners began publishing the redacted cables in November 2010, in the release known as Cablegate. WikiLeaks was then subject to Distributed Denial of Server attacks which took the site down or made it very difficult to access, so it encouraged supporters to create mirrors of the site, replications of site data on different servers, and hundreds of people did so.
In February 2011, Leigh and fellow Guardian reporter Luke Harding published a book on working with WikiLeaks and Assange in which one chapter title was the full passphrase which could be used to decrypt the file containing the set of unredacted cables.
On August 25, 2011, German weekly Der Freitag published an article explaining that the password Leigh and Harding revealed could be paid with an encrypted file to find the documents — the article doesn't say exactly what the password is or where exactly the file could be found, but it provided enough clues that sufficiently tech-savvy readers could figure it out. Der Speigel then confirmed the story, and on August 31, Nigel Parry published, 'Guardian Investigative Editor David Leigh publishes top secret Cablegate password revealing names of U.S. collaborators and informants… in his book', in which he says exactly what the passphrase was.
When WikiLeaks discovered that this information was public, Assange and fellow WikiLeaks staff member Sarah Harrison called the State Department to warn them that the cables were online unredacted — those warnings were ignored.
Cryptome, a US-based leak site well-known in the tech community, published a file containing the full unredacted cables — Cryptome has never been prosecuted for publishing that file. Later that day, WikiLeaks posted an editorial, 'Guardian journalist negligently disclosed Cablegate passwords.', and on September 2nd WikiLeaks published the unredacted cables.
As Glenn Greenwald wrote that day,
"Once WikiLeaks realized what had happened, they notified the State Department, but faced a quandary: virtually every government's intelligence agencies would have had access to these documents as a result of these events, but the rest of the world — including journalists, whistleblowers and activists identified in the documents — did not. At that point, WikiLeaks decided — quite reasonably — that the best and safest course was to release all the cables in full, so that not only the world's intelligence agencies but everyone had them, so that steps could be taken to protect the sources and so that the information in them was equally available."
On cross-examination, the prosecution attempted to suggest that WikiLeaks shared the full archive with all 50 media partners that it worked with on Cablegate, but Grothoff said there is no evidence for that, and he suggested the prosecution "didn't do [their] homework" as far as the chronology of publication. He pointed to David Leigh's book, in which it's clear that Assange was "reluctant" to hand over the unredacted archive to The Guardian. Leigh had to repeatedly badger Assange for the full archive and initially Assange suggested giving only half of the dataset. Other media partners were only given subsets of the data, relevant to their experience or geographical region.
Cassandra Fairbanks: High-level plan to revoke Assange's asylum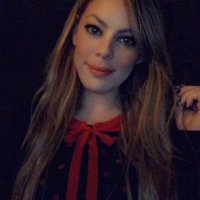 This afternoon, the defense read a witness statement from Cassandra Fairbanks, a DC-based journalist who supports both President Trump and Julian Assange. In 2018-19, Fairbanks was in a Direct Message group on Twitter which included "multiple people who either worked for President Trump or were close to him", such as German Ambassador Richard Grenell, and Arthur Schwartz, "a wealthy GOP donor who does communications for the Ambassador and works as an informal adviser to Donald Trump Jr."
On October 30, 2018, Fairbanks posted an interview with Assange's mother in the group chat, "hoping that someone would see it and be moved to help." Schwartz, "outraged," called her shortly after and "repeatedly insisted that I stop advocating for WikiLeaks and Assange, telling me that "a pardon isn't going to fucking happen."
"He knew very specific details about a future prosecution against Assange that were later made public and that only those very close to the situation then would have been aware of. He told me that it would be the 'Manning' case that he would be charged with and that it would not involve the Vault 7 publication or anything to do with the DNC. He also told me that they would be going after Chelsea Manning. I also recollect being told, I believe, that it would not be before Christmas. Both of these predictions came true just months later."
Grenell brokers deal to evict and arrest Assange
Schwartz also knew in advance of plans to revoke Assange's political asylum granted by Ecuador:
"He also told me that the US government would be going into the Embassy to get Assange. I responded that entering the embassy of a sovereign nation and kidnapping a political refugee would be an act of war, and he responded 'not if they let us.'

I did not know at the time that Ambassador Grenell himself had that very month, October 2018, worked out a deal for Assange's arrest with the Ecuadorian government."
Fairbanks began to cry on the phone with Schwartz, which led to him "softening his tone and saying that Assange would 'probably' only serve life in prison."
In January 2019, Fairbanks visited Assange in the Embassy and
"informed him of everything I had been told. I know that he was concerned about being overheard or spied on and he had a little radio to cover up the conversation. I had also met with Chelsea Manning in person and told her that I feared that they might come after her again."
Two months later, in March 2019, she visited Assange again, but she said, "This visit was very different. I was shocked at the way in which both Assange and I were treated." Fairbanks was "locked in a cold meeting room for an hour while Embassy staff demanded Assange be subjected to a full body scan with a metal detector before allowing him in the room."
"I considered at the time 'it seemed our government was getting what they wanted from Ecuador, as a former senior State Department official told Buzzfeed in January "As far as we're concerned, he's in jail"'. I noted '[i]n an interview with El Pais in July, President Moreno also said his "ideal solution" is that Assange may "enjoy" being 'extradited' if the UK promises that the US will not kill him."
Fairbanks then messaged Schwartz, asking what he knew about the rumors that Assange may be evicted, and Schwartz called her and made clear that "knew I had told Assange what he had told me." This appears to be corroborating evidence that Assange's private conversations in the embassy were surveilled and that recordings were sent back to the U.S.
Assange was evicted from the embassy and arrested on April 11, 2019. Four days later, ABC News reported, 'US gave verbal pledge of no death penalty for Assange: Sources'
The process of moving Assange out of the Ecuadorian Embassy started a year ago, on March 7, 2018, when the Ecuadorians made their first request to the U.K.: a letter asking for written assurances that the U.K. would not extradite Assange to a country where he could face the death penalty, according to the Ecuadorian Interior Minister Maria Paula Romo.

Ecuador's direct outreach to the U.S. came six months later, through the country's ambassador to Germany, Manuel Mejia Dalmau, according to U.S. and Ecuadorian officials. Dalmau sought a private "emergency meeting" in Berlin with the U.S. Ambassador to Germany, Richard Grenell, viewed as one of President Donald Trump's closest envoys in Europe, the officials said.

…
During one meeting, Dalmau asked whether the U.S. would commit to not putting Assange to death, according to a senior US. official.

Grenell then contacted the U.S Justice Department to see if he could provide assurances that the U.S. government would not seek the death penalty. According to the senior U.S. official, Deputy Attorney General Rod Rosenstein consented. That enabled Grenell to make the pledge. The agreement between the U.S. and Ecuador was a verbal one, according to a source in the Ecuadoran government.
Direct "orders from the President"
Finally, Fairbanks said,
Schwartz informed me that in coordinating for Assange to be removed from the Embassy, Ambassador Grenell had done so on direct "orders from the President". I believed this connected President Trump to those who have been reported as having secured the deal to arrest Assange. I believed Schwartz's statement to be correct because his close personal ties to both President Trump and Grenell are well-known.
…
The other persons who Schwartz said might also be affected included individuals who he described as "lifelong friends". Arthur Schwartz is very well known and is publicly reported to be a right hand man or "fixer" for Donald Trump Junior and part of a circle extremely close to the White House which includes Richard Grenell, Sheldon Adelson and others. I am aware that Schwartz has frequented the White House all the time (his presence is recorded on many videos there) and is extremely close to the inner circle of people who are very close to the President.
In May 2020, The Grayzone's Max Blumenthal reported "new details on the critical role Sheldon Adelson's Las Vegas Sands played in an apparent CIA spying operation targeting Julian Assange."
Following Assange's imprisonment, several disgruntled former employees eventually approached Assange's legal team to inform them about the misconduct and arguably illegal activity they participated in at UC Global. One former business partner said they came forward after realizing that "David Morales decided to sell all the information to the enemy, the US." A criminal complaint was submitted in a Spanish court and a secret operation that resulted in the arrest of Morales was set into motion by the judge.
…
Throughout the black operations campaign, US intelligence appears to have worked through Adelson's Las Vegas Sands, a company that had previously served as an alleged front for a CIA blackmail operation several years earlier. The operations formally began once Adelson's hand-picked presidential candidate, Donald Trump, entered the White House in January 2017.
Court resumes tomorrow morning, 10:00am London time.