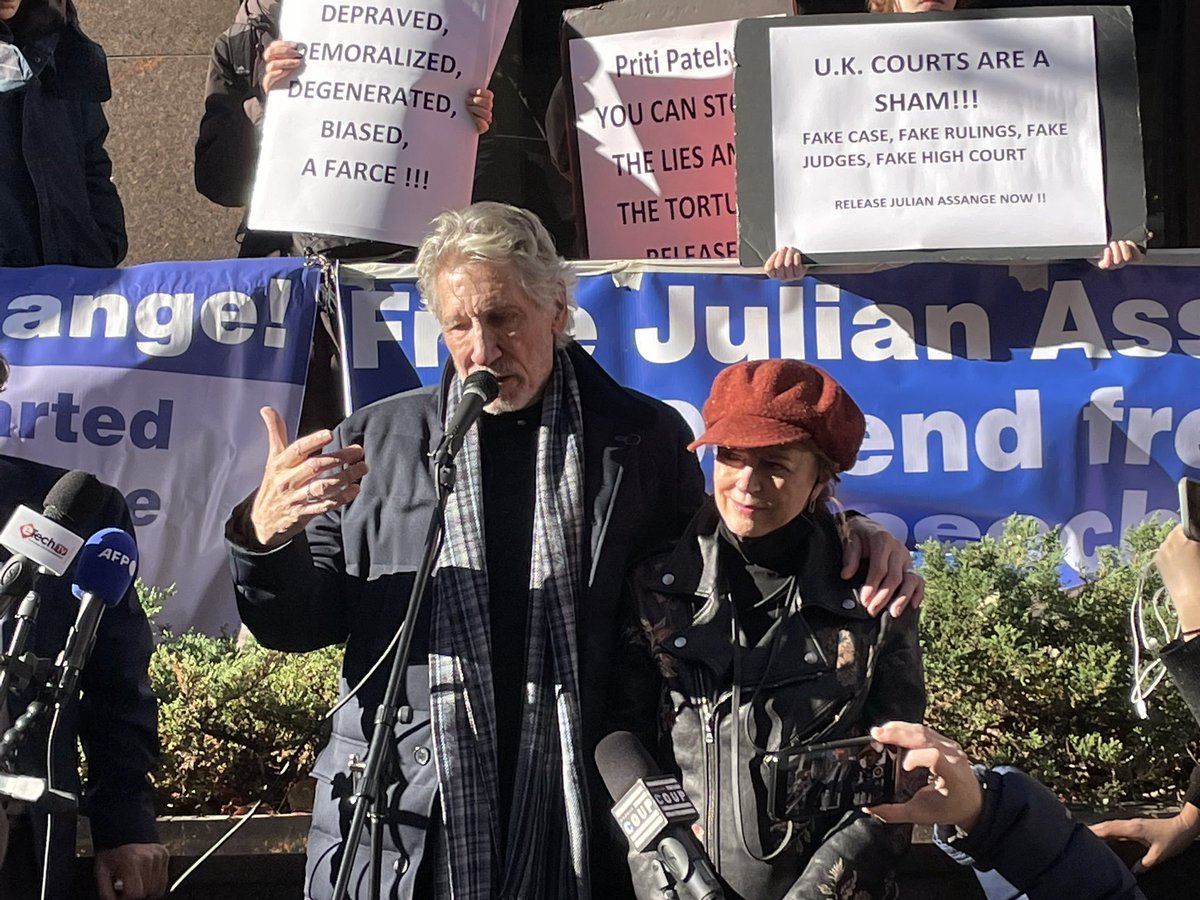 Supporters of imprisoned publisher Julian Assange gathered Monday at the British Consulate in New York City to condemn Friday's High Court ruling granting the US appeal of Assange's extradition ruling.
Oscar-winning actor and prominent activist Susan Sarandon spoke out against the prosecution of Assange for the first time. "When the truth is illegal," she said, "when you can't speak the truth, how do we know what's being done in our name?"
Assange's brother, Gabriel Shipton, told reporters at the rally that he fears for Julian's life:
Shipton also spoke to AFP about his brother:
The demonstrators were protesting against a decision on Friday by British appeals judges to overturn the ruling after accepting US government assurances Assange would receive appropriate treatment and not be held in punishing isolation in custody.

"Very worried about it," Shipton told AFP. "This hanging over Julian's head just increases the pressure on him now.

"So we live in fear that he won't make it through this or that he will die basically, during this process," he added.
Pink Floyd cofounder and activist Roger Waters warned of the dangers the prosecution against Assange poses to the rest of our rights:
Veteran human rights attorney Margaret Kunstler spoke about the importance of Julian's journalism. "Without truthtellers, we're in tremendous danger."
Podcaster Katie Halper called on President Biden to drop the charges against Assange:
Halper interviewed Waters as well as comedian and radio host Randy Credico, who MC'd Monday's rally:
See the full rally video, featuring speeches from Credico as well as several local activists, and subsequent interviews by Status Coup's Jordan Chariton.