SEPTEMBER 8, 2020
Assange's Extradition Hearing Resumes: 8 September 2020
See our report from Day 1 of these proceedings here. Yesterday, the judge rejected the defense's request to proceed without the new allegations in the U.S.'s extremely late superseding indictment, then rejected the defense's request for more time to prepare to deal with these new allegations. Professor Mark Feldstein began his testimony on investigative journalism. Likely to testify today are journalists Patrick Cockburn and Nicolas Hager, and Pentagon Papers whistleblower Daniel Ellsberg.
See live-tweeted coverage of today's hearing in one thread.
Clive Stafford-Smith explains using WikiLeaks docs in legal cases
Clive Stafford Smith, a U.S.-U.K. dual national and the founder of Reprieve, which defends prisoners detained by the U.S. at Guantánamo Bay and others in secretive detention localities around the world, testified about the importance of WikiLeaks material in their litigation. He first discussed the utility of WikiLeaks disclosures in litigation in Pakistan relating to drone strikes and the "seachange" in attitudes towards US drone strikes in Pakistan.
Regarding rendition, assassinations, torture exposed in WikiLeaks documents, Stafford-Smith said, "Speaking as a U.S. citizen, it is incredibly important that it stopped … I feel that my country's reputation was undermined and criminal offenses were taking place."
"The litigation in Pakistan would have been very, very difficult and different" if it weren't for WikiLeaks disclosures.
"The most disturbing thing is that the assassination program with respect to terrorists leaked over to narcotics….they were targeting people for death for their involvement in drug trade because it was seen as funding terrorism. I could go on…"
Assassination programs "are not only unlawful but morally and ethically reprehensible," he said, and journalists being targeted in war zones by the US is "deeply troubling, a monumental criminal offense."
The defense questioning then turned to the importance of WikiLeaks releases on Guantanamo.
"It is difficult and hostile sometimes – this is one of the cases I have received death threats for representing these people…but your problem is always two-fold, the prisoners in Guantanamo don't know what they are charged with….second, unfortunately people never get to meet prisoners in Guantanamo and judge their credibility, so proving what happened involved more than just saying it but travelling round the world and gathering proof"
Stafford-Smith explained that it's complicated as to whether the GTMO releases are positive or negative in his view:
"Those leaks are the very worst that the US authorities confect about the prisoners I have represented. But on the other hand, they are really important because the world didn't know the allegations that were being made against my client."

The best example I am able to give you,I was frustrated when I first read those WikiLeaks documents because I thought they would leak what I get to see….what was useful was the 13 pages that the US government alleged against my client, which up until that point I couldn't discuss it with anyone, and finally I was able to declassify their assertions and prove that each of their allegations was total nonsense. No one has been ordered for release in America but it was certainly helpful to be able to disprove it."

"I found it immensely frustrating that the world didn't know about the unreliability of the evidence against my clients…what others have done by taking the WikiLeaks documents, and I credit here Andy Worthington, is to analyze the number of times certain informants were the named basis for detaining prisoners."

"While it is important representing the client, and it doesn't show the world what is actually going on there. My experience with Guantanamo is that if we can open it up to public inspection to see what is really happening there, then they will close it down because its just not what it is advertised as."

"I say this more in sadness than in anger. Before 2001, I would never have believed that my government would do what it did. We are talking about criminal offenses of torture, kidnapping, rendition, holding people without the rule of law and, sad to say, murder."
On enhanced interrogation techniques:
"I have had a project of comparing the methodologies that my government uses on my clients to what they used in Spanish Inquisition…hanging people by the wrist while their shoulders slowly dislocate….the first thing I do is to apologize."

"As you go through the documentation Wikileaks leaked, there are all sorts of things identified, including where people are taken and renditioned…and that was the case in Binyam's case."
Clive Stafford-Smith says WikiLeaks and those associated could be subjected to U.S. sanctions under the new ICC sanctions regime because of the role Wikileaks has played in the accountability efforts of U.S. officials involved in war crimes.
"To threaten and impose sanctions is unlawful, and what you are doing here today could justify sanction under the terms of the Executive Order."

Anyone can be sanctioned who is seeking to assist in an investigation which could lead to ICC investigation, which is what Wikileaks does, so that is covered by the US sanction regime."
Prosecution cross-examination misleads on the charges
U.S. prosecutor James Lewis repeatedly tried to get Stafford-Smith to concede that none of the WikiLeaks cables mentioned in his witness statement are the subject of charges. Lewis is trying to establish that the indictment of Assange only deals with cables that name specific names of informants. But the defense points out that the prosecution is incorrectly stating that there is no reference to publishing – Assange is in fact being charged for "communicating" and "obtaining" classified information, and these charges capture all the documents, not just specific cables referenced in the pure publication counts.
Furthermore, Stafford-Smith repeatedly explained to the prosecutor that Lewis doesn't understand how the U.S. prosecutes these cases — just because they aren't in the indictment they will be used against him. Lewis kept saying that he's only charged with naming names so the other cables released are irrelevant.
Fed up with this back and forth, Assange himself spoke from the dock to say, "This is nonsense," the US pretense that he's not being charged with publishing classified information, just naming names, is "nonsense."
"Apparently my role is to sit here and legitimate what is illegitimate by proxy," Assange said.
The judge interrupted Assange to reprimand him for speaking out of turn.
"I understand of course you will hear things most likely many things that you do not like and you would like to intervene but it is not your role.

"Your remaining in court is something the court would wish for. But the court could proceed without you."
The prosecution closed its cross-examination by citing David Leigh's book with reference to Assange's comments on informants, asks if Stafford-Smith agrees with Leigh's or Assange's view of informants. Stafford-Smith says he wouldn't judge anyone based on a book.
Feldstein gives historical context for WikiLeaks' journalism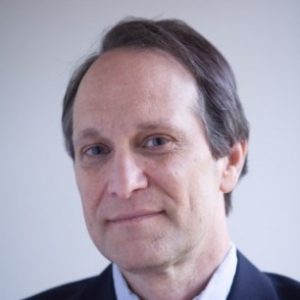 Journalism professor Mark Feldstein took the stand to continue his testimony which began yesterday, picking up where he left off on the long history of journalists using classified information in their reporting.
Feldstein confirmed that soliciting information is "standard journalistic behavior." When teaching journalism, Feldstein talks about asking sources for evidence, actively seeking information, working with them to find documents that are newsworthy, and directing them as to what to find out. "It's all routine," he said.
Also routine are efforts to conceal sources' identities. "Trying to protect your source is a journalistic obligation" Feldstein said, adding, "We use all kinds of techniques to protect them, including payphones, anonymity, encryption, removing fingerprints from documents, reporters do this all the time."
Later, the prosecution would attempt to draw substantial differences between the New York Times and WikiLeaks, suggesting journalists don't steal or unlawfully obtain information. While agreeing that journalists are not above the law, Feldstein says that it's a "slippery slope" as to what constitutes "soliciting" information.
"We journalists are not passive stenographers," he said. "To suggest receiving anonymously in the mail is the only way is wrong."
Asked if he himself has published this type of information, he said, "Yeah, I didn't publish a lot of classified documents but my entire career virtually was soliciting and publishing secret information."
On the question of allegations that publishing names necessarily causes harm, Feldstein said that it's easy for the government to claim possible harm because it's impossible to prove. "Scant evidence that national security is harmed" by government disclosures, he said, and "national security is often used as a shield to hide" embarrassing or bad actions.
Feldstein used the Pentagon Papers as an example, where the government prosecutors at the time went to court alleging that these documents exposed war plans, identified CIA officials, and could even prolong the war. Prosecutors told the court that it would cause "immediate and irreparable harm," and only years later did one such prosecutor admit he saw no harm from the releases. But why lie at the time? We now know that President Nixon himself instructed his attorney general to smear the New York Times as "disloyal," in any way he could.
The Trump administration's "politically motivated prosecution"
The prosecution made repeated efforts to characterize the investigation into WikiLeaks from 2010 to 2020 as one ongoing case, which just happened to finally result in charges with President Trump in power. But Feldstein testified to his view that the Obama administration explicitly decided not to prosecute Assange, citing this 2013 article on the Obama administration deciding not to prosecute, whereas "everything changed" under the Trump administration.
The 2013 piece begins, "The [Obama administration's] Justice Department has all but concluded it will not bring charges against WikiLeaks founder Julian Assange for publishing classified documents because government lawyers said they could not do so without also prosecuting U.S. news organizations and journalists."
In 2017, by contrast, the FBI wanted a "head on a pike", President Trump wanted journalists in jail, then-CIA director Mike Pompeo called WikiLeaks a "non-state hostile intelligence agency", and then-Attorney General Jeff Sessions made Assange's arrest a "priority."
Even in this administration, the decision was controversial. This 2019 Post article explicitly names James Trump and Daniel Grooms as federal prosecutors who disagreed with prosecuting Assange under the Espionage Act, because it was "so susceptible to First Amendment and other complicated legal and factual challenges."
The prosecution attempted to show that WikiLeaks, Assange and his lawyers believed charges were still coming, but Feldstein said that while of course lawyers would protect their client, and while WikiLeaks would likely always fear charges, the "proof is in the pudding" that the Obama admin did not bring charges and Trump did, with no new evidence coming forward in between.
In answering closing questions, Feldstein was very clear as to why he believed the prosecution of Assange was politically motivated, citing several reasons: the unprecedented scope of these charges, the fact that a prosecution was rejected by the Obama administration, the framing of the superseding indictment, and President Trump's "known vitriol toward the press." Finally, he said, the only attempts to prosecute journalists in the past were "obviously highly political."
The prosecution suggested Feldstein was speculating and returned to the idea that names published in the documents would cause harm and an objective grand jury could see that. Feldstein responded that if that was the real intention, the U.S. could have indicted Assange under the much narrower Intelligence Identities Protection Act of 1982, which criminalizes the exposure of certain intelligence figures.
Expanding on the dangers of this broad scope in the indictment, Feldstein said, "recruiting and conspiracy are scary terms, used for terrorists." By contrast, journalists direct sources, say what they need, send back for more information. "So if that becomes criminalized, if that becomes conspiring, then most of what investigative journalists do would be criminal."