October 1, 2020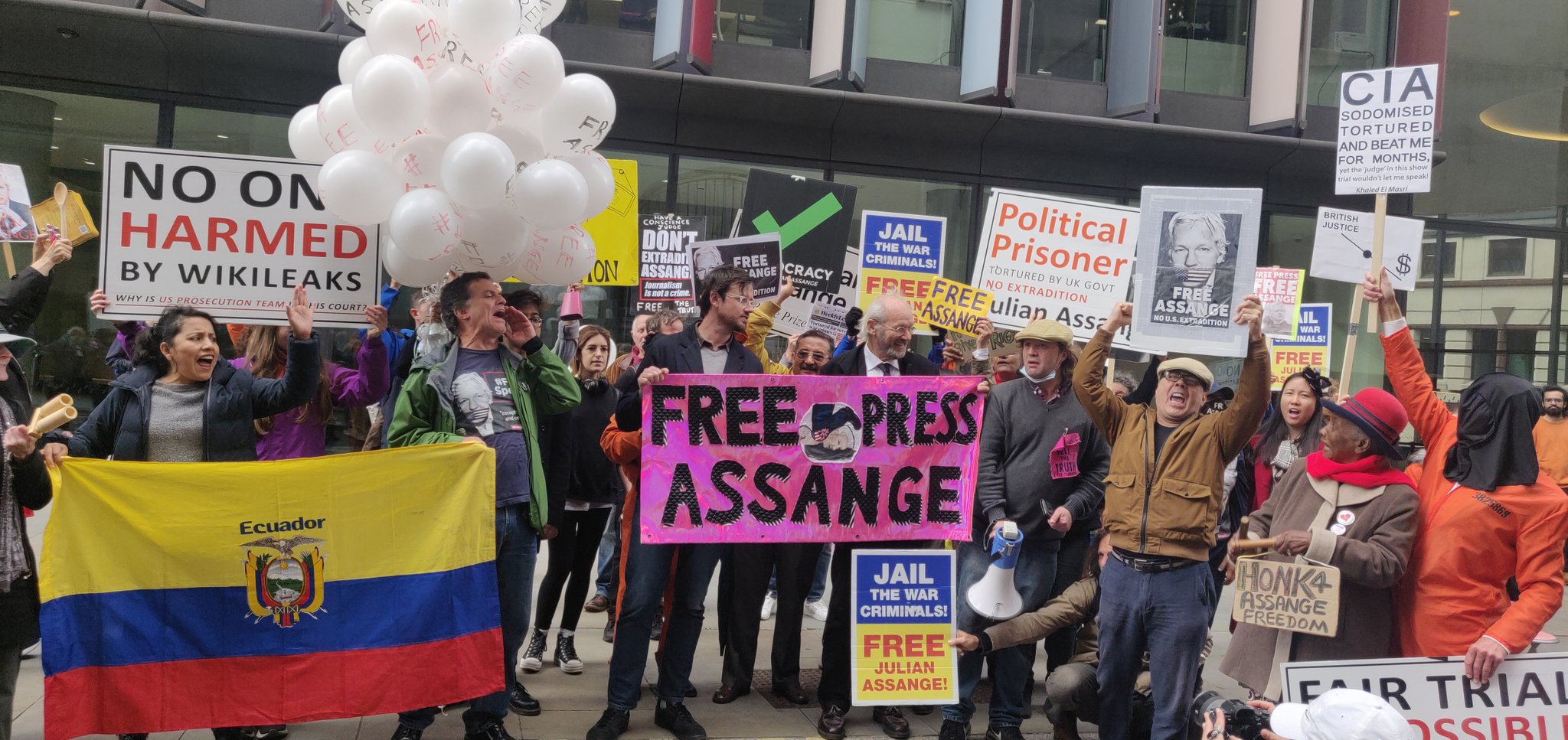 See an overview of USA v. Julian Assange here
See a thread of live-tweets of today's hearing here
Hearing concludes, ruling to come January 4th 2021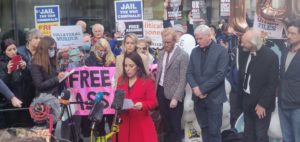 The evidentiary phase of Julian Assange's extradition hearing concluded today, with final witness statements summarized in court. Judge Vanessa Baraitser then announced that she will deliver her ruling on January 4, 2021.
Outside the court following the proceedings, Assange's partner Stella Moris addressed supporters and the press.
"This is a fight for Julian's life. It is a fight for press freedom," she said. Moris spoke about Julian facing a 175 year prison sentence, and the prosecution admitting that no one has been proven to be harmed as a result of WikiLeaks' releases.
"The U.S. prosecution is trying to make normal journalistic activities, which are entirely legal in this jurisdiction, an extraditable offense," she said.
"The US says it can put any journalist anywhere in the world on trial in the US if it doesn't like what they're publishing."
"This case is already chilling press freedom. It is a frontal assault on journalism, on the public's right to know," and on our ability to hold the powerful to account.
"Terrible crimes were committed in Iraq and Afghanistan. Terrible crimes were committed in Guantanamo Bay. The perpetrators of those crimes are not in prison. Julian is."
Gareth Peirce: Embassy spying instilled "chilling effect" on legal defense
Defense lawyer Mark Summers summarized statements by Gareth Peirce, Julian Assange's solicitor, regarding surveillance of legal visits in the Ecuadorian Embassy and the seizure of Assange's property after his eviction and arrest.
Peirce recounted Assange's application for asylum and Ecuador's reason for giving it. She explained that she learned after the fact that her legal conversations with Assange in the Ecuadorian Embassy in London were spied on, and that this surveillance instilled a "chilling effect" on the whole legal defense team as they prepared for the hearings.
The judge then rejected a defense application to consider as evidence a recent speech by U.S. Attorney General William Barr made in the middle of these proceedings and a Washington Post article on the AG's comments.
While Barr didn't mention Assange or the case in his remarks to Hillsdale College on September 16, 2020, the speech is clearly relevant to the defense argument that this prosecution is "political" in nature. As the Post explained,
The attorney general said it was he, not career officials, who has the ultimate authority to decide how cases should be handled, and he derided less-experienced, less-senior bureaucrats who current and former prosecutors have long insisted should be left to handle their cases free from interference from political appointees.
"Under the law," Barr said, "all prosecutorial power is invested in the attorney general."
But the judge refused to accept the statement, arguing that it is a routine speech by an attorney general and not significantly dramatic or relevant to be included at this late stage.
In announcing the date of her ruling, Judge Baraitser explained that the defense gets four weeks to submit its closing arguments, and the prosecution then gets two weeks to submit its closing arguments in response. Then her ruling will be delivered in court on January 4th, 2021, at 10:00am.