All over the world, activists and volunteers have been hard at work to bring awareness to Assange's prosecution and the continued threat to free press. One of those activists is Halo Benson, in Tulsa, Oklahoma, who created these amazing seed kits!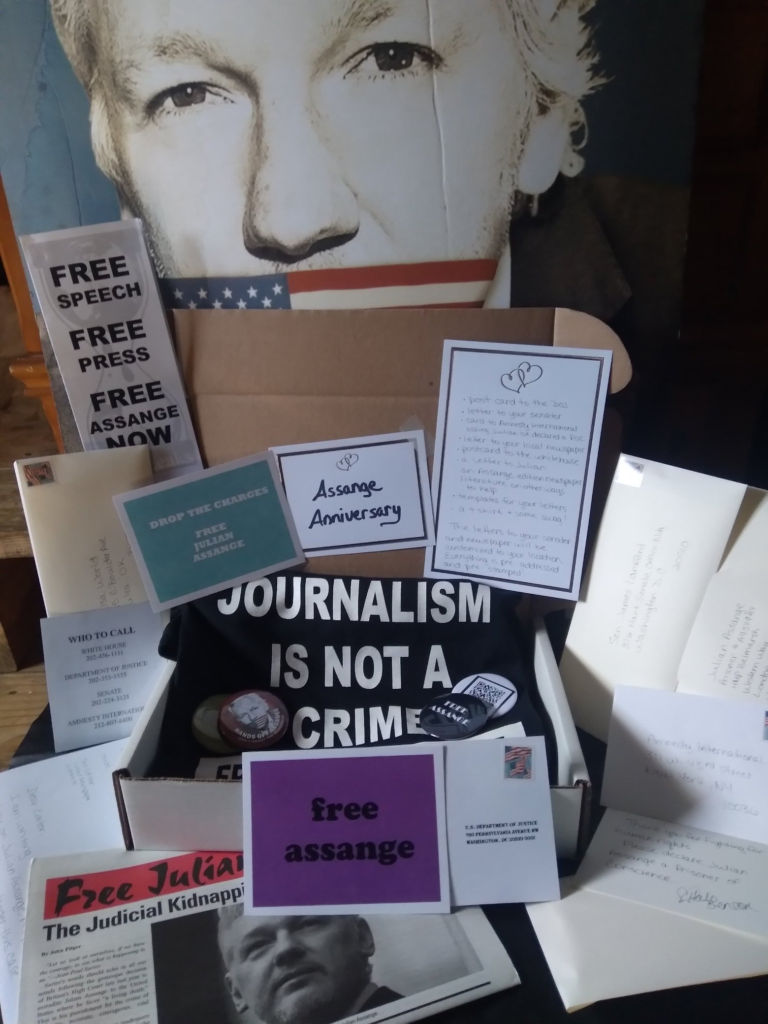 Filled with t-shirts, stickers, flyers, postcards pre-stamped and addressed to the Department of Justice and the White House, and more, these kits are a creative way to keep activists engaged, and keep up the drumbeat as we approach the one-year anniversary of Assange's extradition. Watch this video to see more of what's inside! If you'd like your own kit, you can reach out to her on Twitter.
When we think of actions to help Assange, we often jump to protesting, tabling, or other bigger, more public-facing work. However, not everyone has the resources or time to hit the streets. That doesn't mean that you can't be helpful in spreading awareness about Assange's extradition and the encroaching threat to freedom of the press. There are so many creative ways to get the message out, just as Halo has shown here.

Halo, we're so grateful for your continued advocacy and support! Inspired by Halo's work? You can get involved, too! Click here to find all the ways you can take action. Want to support Halo's effort? Donate to Halo's Assange Anniversary fundraiser.