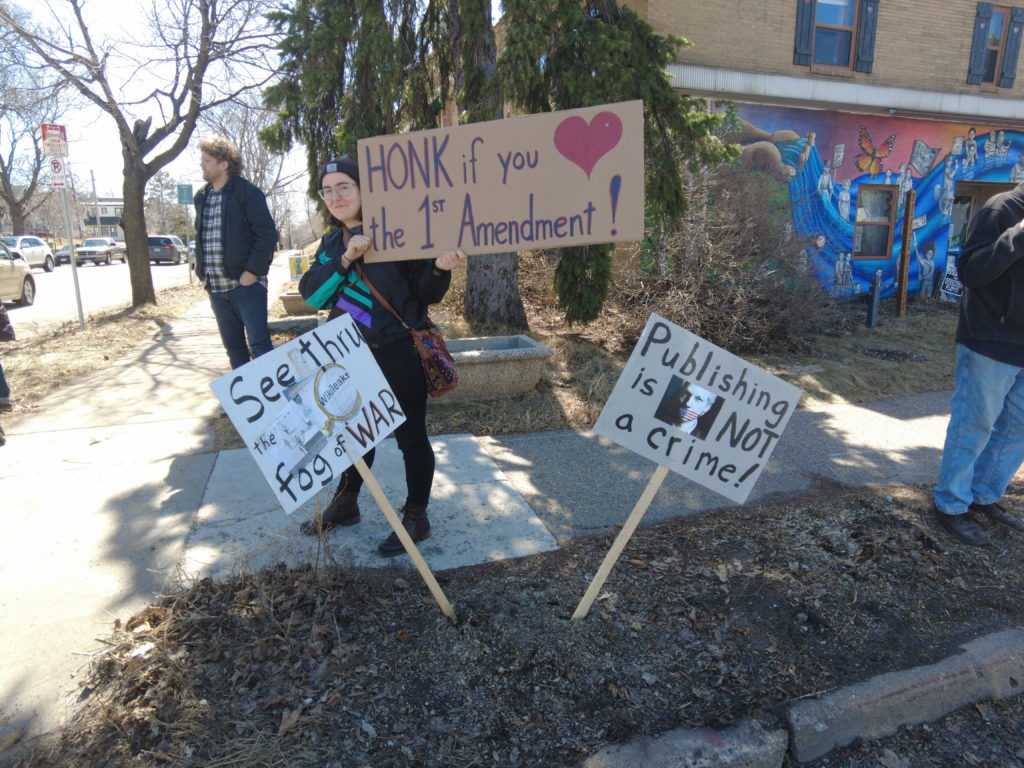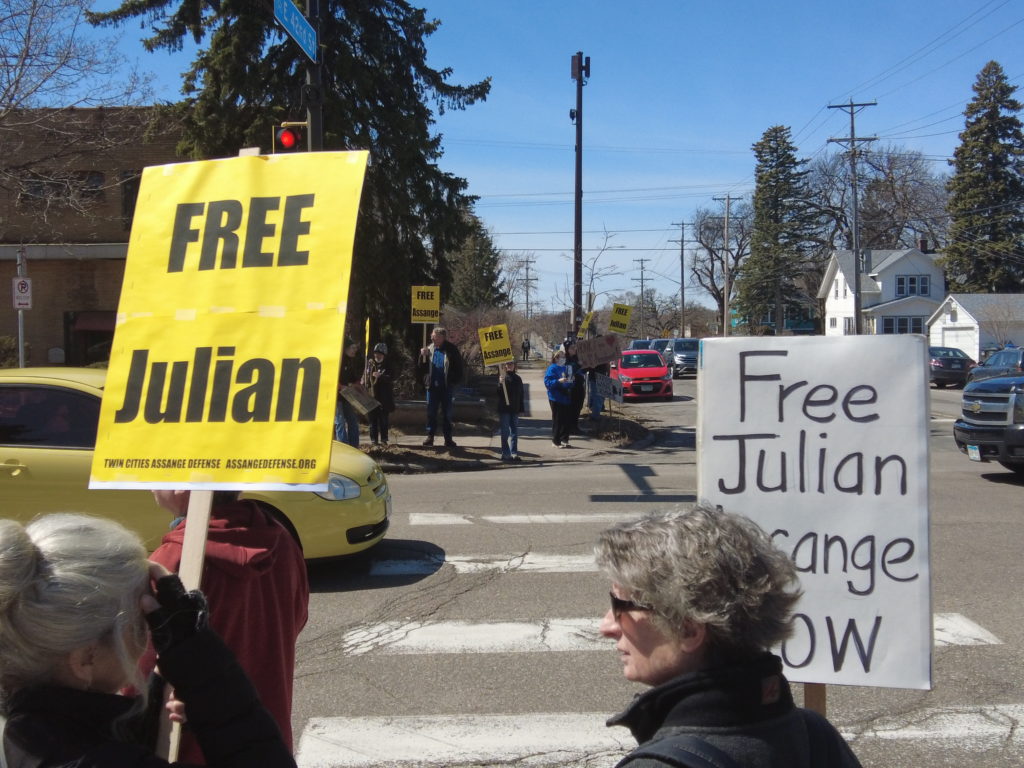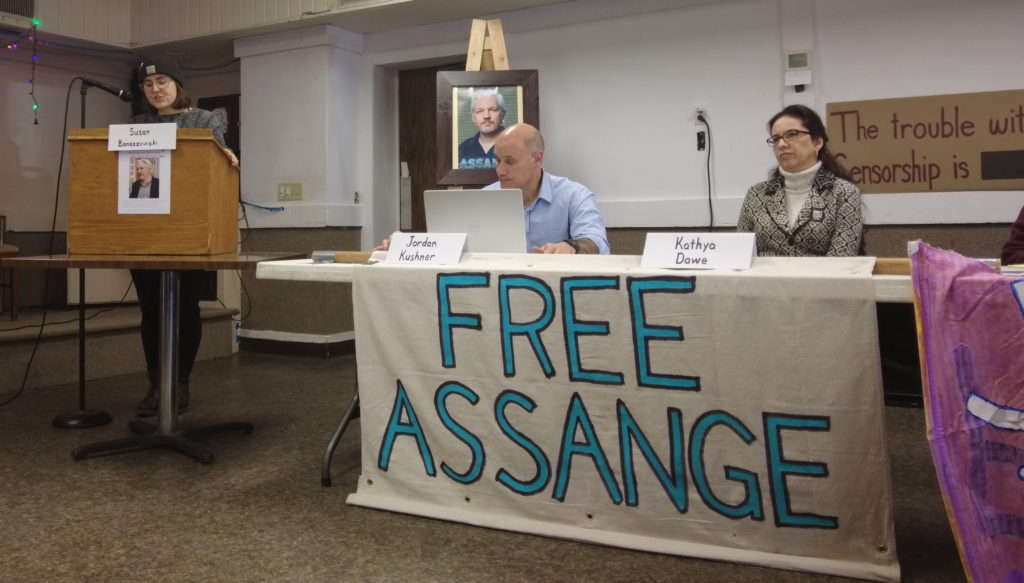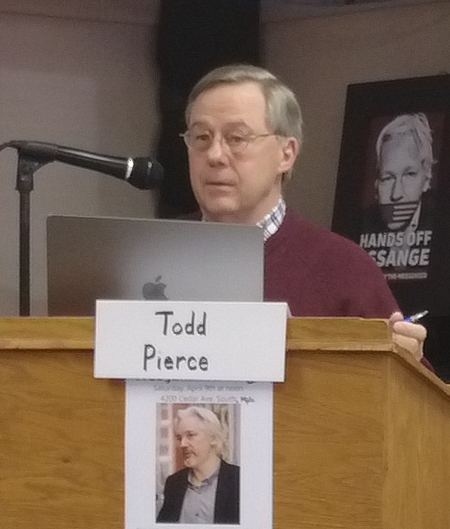 Twin Cities Assange Defense hosted a panel discussion on April 9, 2022, to raise awareness and win the freedom of Julian Assange. Panelists included:
Susan Banaszewski – An activist with the Minnesota Anti-War Committee, Susan spoke about the many instances of secret government wrongdoing that would have remained hidden from the public if not for the courageous work of Julian Assange and WikiLeaks.
Todd Pierce – A retired Army Major, Todd was a Judge Advocate General (JAG) officer who represented detainees at Guantanamo Bay Prison. He spoke to the expanding realms of information and cognitive warfare increasingly deployed against the American people, and how that relates to the public's perception of Julian Assange.
Kathya Dawe – Kathya is president of Citizens for Global Solutions MN. She is a human rights lawyer who provided legal assistance for maximum security prisoners in Brazil. At the International Criminal Tribunal for the Former Yugoslavia, she worked for the Trial Chamber in the Ratko Mladic case. She spoke to the principle of non-refoulement, and how it has been denied to Julian Assange.
Jordan S. Kushner – An attorney practicing criminal defense and civil rights law in Minneapolis since 1991, Jordan is also active in the National Lawyers Guild. He spoke to the long-established First Amendment protections that are being denied in the Assange case, not just to Julian Assange the journalist, but to the public at large which has a right to uncensored information.
Following the presentation and audience discussion, attendees mingled and picked up Assange buttons and informational literature. Six Nils Melzer books, The Trial of Julian Assange, were sold. With a bright sun warming a cool spring afternoon, we then took to the streets of Minneapolis with signs of support for Julian and press freedom. The reception we received from passersby was encouraging. We send all of that support to London in hope that Julian will soon be a free man reunited with his family.
---
Photos by Tom Dickenson