The father and brother of award-winning Australian journalist Julian Assange are on a nationwide tour of the United States calling on the U.S. government to drop its prosecution and finally let Julian come home.
Today: Columbus, Ohio
Rally at the Statehouse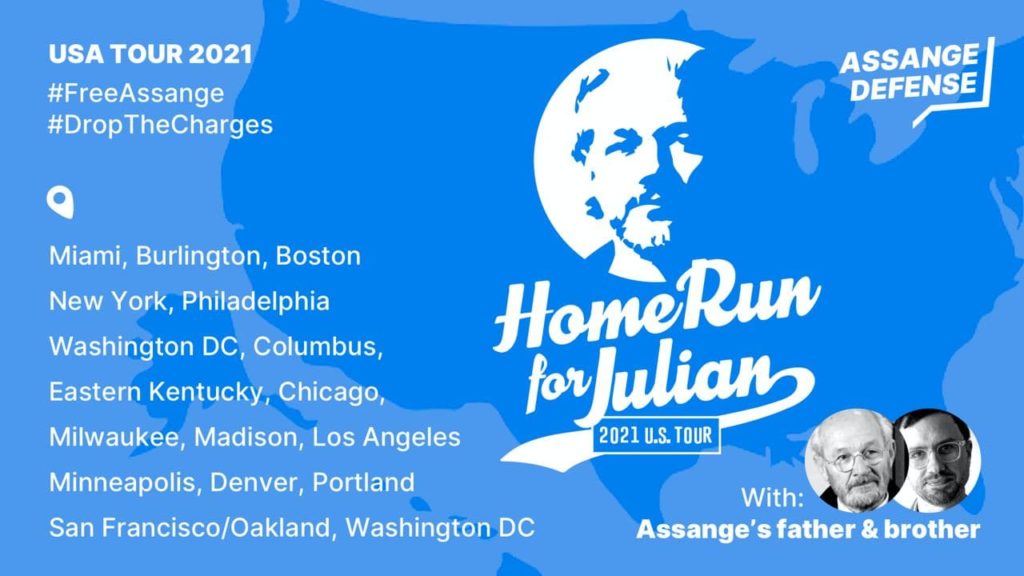 John and Gabriel Shipton's #HomeRun4Julian tour began in Miami on June 6. The Shiptons are scheduled to make stops on both coasts and the Midwest before concluding the tour in the nation's capital.
Assange's family members will meet with activists, press, and policymakers to raise awareness of the importance of protecting whistleblowers and journalists, and to advocate for the release of Julian Assange, whom the United Nations has declared "arbitrarily detained" since 2010.
See an ongoing playlist of event videos here
We'll continue to update this page with event details, how to get involved, video content, and more. All times are local.
Miami


Video: Panel event
hosted by Jen Perelman

Madison


June 20th

Boston


Video: Julian wins
2021 Sacco-Vanzetti Award


Minneapolis

/

St Paul


June 21st
2pm | Panel: ESFL / Zoom RSVP
7pm | Rally: Highland Park Picnic Pavillion
New York
Video: Roger Waters, Chris Hedges, Aaron Maté, Randy Credico

Denver


June 23rd
5pm | Facebook
Philadelphia
Video: John & Gabriel Shipton at the First Amendment monument
Portland
June 24th
TBC

Washington D.C.


Video: Marianne Williamson, Chip Gibbons, & Ryan Grim
————
Video: Fidel Narvaez, John Kiriakou & Ray McGovern

Oakland


June 26th
TBC

Columbus, OH


June 14th
Video: Statehouse rally

San Francisco


June 27th
TBC

Chicago


June 17th
4:30pm | 625 N. Michigan Ave
Featuring: Jerome McDonnell
Facebook

Los Angeles


June 28-29th
TBC

Milwaukee


June 19th
10am-Noon | Featuring:
John & Gabriel Shipton
Sunburst Sculpture
(The Calling)
Facebook

Washington D.C.


June 30th-July 1st
TBC
---
Columbus, Ohio
Statehouse Rally
Washington D.C.
Panel discussion with John & Gabriel Shipton, Marianne Williamson, Ryan Grim & Chip Gibbons
Panel: Separating Fact from Fiction
Online event featuring John & Gabriel Shipton, Fidel Narvaez, John Kiriakou, & Ray McGovern
Philadelphia
New York City
Reception for John & Gabriel Shipton with Roger Waters, Chris Hedges, Aaron Maté, & Randy Credico
Boston
Julian Assange presented with the 2021 Sacco-Vanzetti Social Justice Award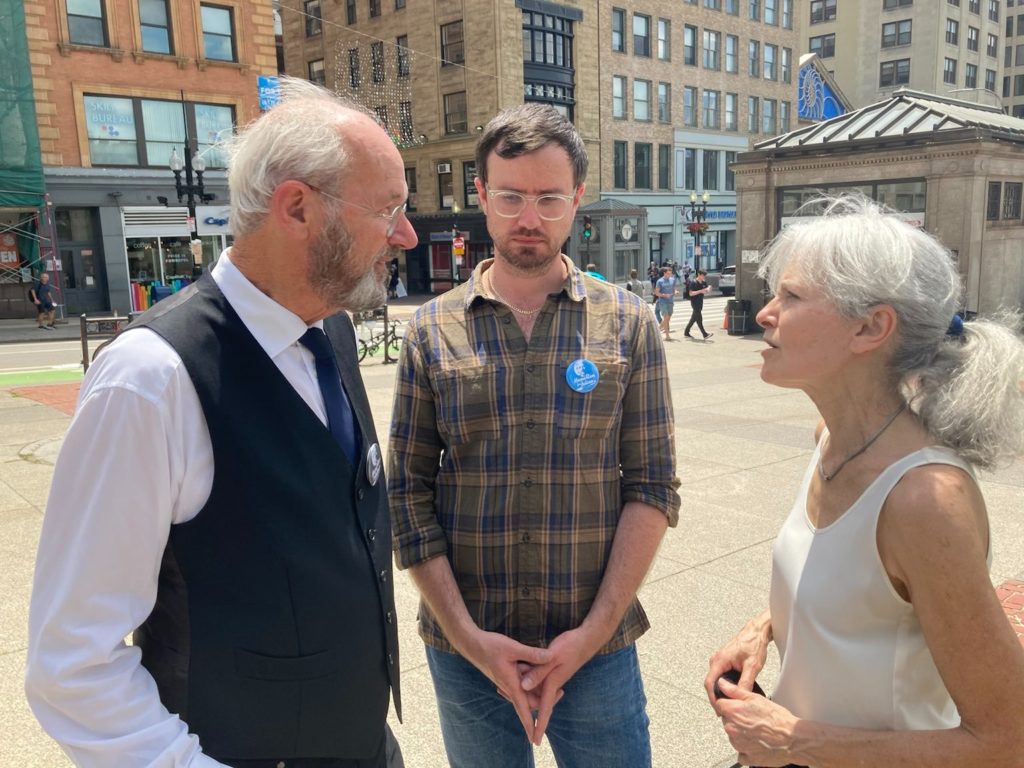 Miami
Panel event hosted by Jen Perelman, with Mara Shlackman, Scott Luxor, and Nicolas Davies