May 24, 2023 — Stella Assange is in Australia raising support for the release of her husband, imprisoned publisher Julian Assange.
"Although it is my first time coming to Australia, I do not feel like a stranger on these shores," she said speaking at the National Press Club on Monday, May 22nd. "I have mixed emotions about being here, because I had always imagined my first visit to be with my husband and children."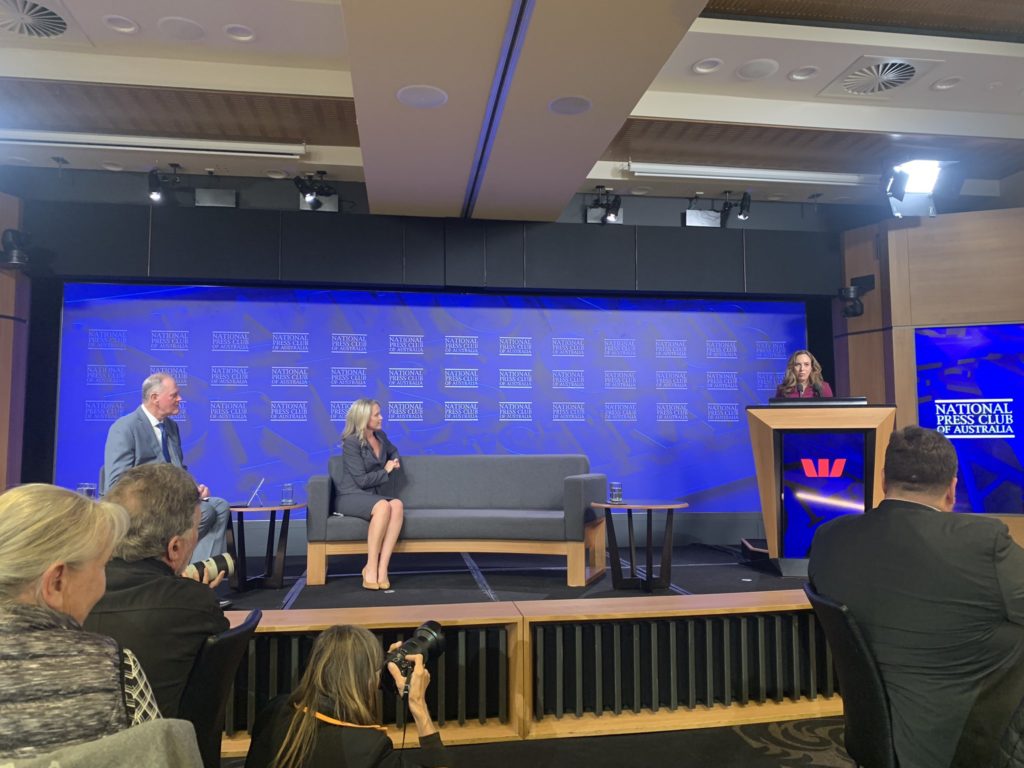 She declared that the prosecution of Julian Assange was being used to "bully journalists into submission" and urged the Albanese government to offer a "political solution" and bring her husband home.
"Julian's life is in the hands of the Australian government", she stressed.
Mrs Assange added that she believes they are closer than ever to a resolution in Assange's long-running case, but that securing his release from prison is a matter of life and death.
On Tuesday, accompanied by Assange's Australian lawyer Jennifer Robinson, and his brother and father Gabriel and John Shipton, she attended a briefing at the Parliament House.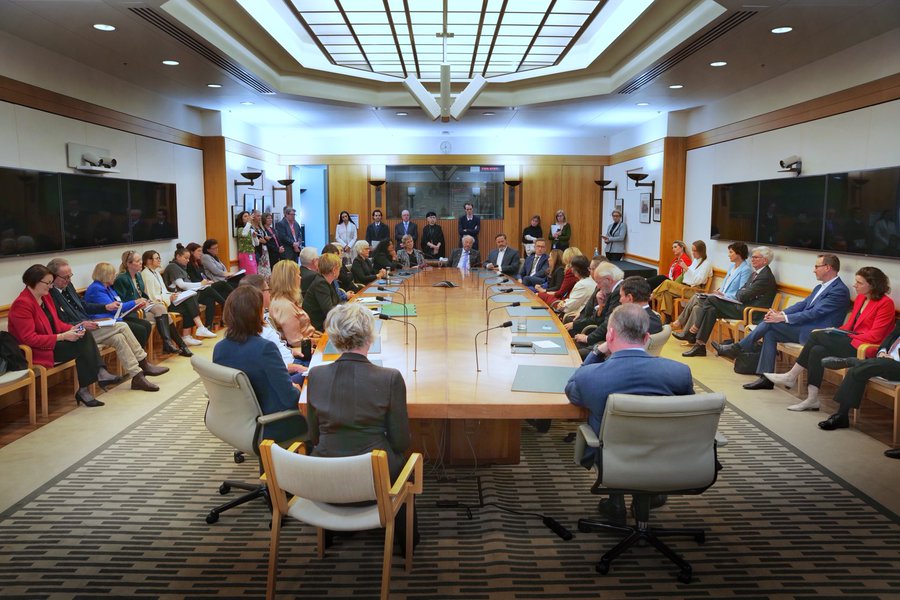 Speaking after the briefing, MP Andrew Wilkie said it was vital for the Australian Government to ramp up its support for Julian. "There has been growing support for Julian in Australia, with politicians from all parties agreeing that the persecution of Julian has gone on too long and must be brought to an end."
"Proud to stand beside Stella Assange to call for the Australian Government to ramp up its support for Julian Assange", Wilkie wrote in a Twitter post.
On Wednesday, hundreds of protestors have joined the wife of Julian Assange in Hyde Park, calling on the Federal Government to help secure his release. Next to Mrs Assange, a number of long-time Julian's supporters, including Scott Ludlum, David McBride, and Stephen Kenny, spoke at the rally. Mr Kenny, a lawyer for former Australian Guantanamo detainee David Hicks, told the crowd that Assange had committed no crime.
"This is a political matter and it requires a political solution," he said.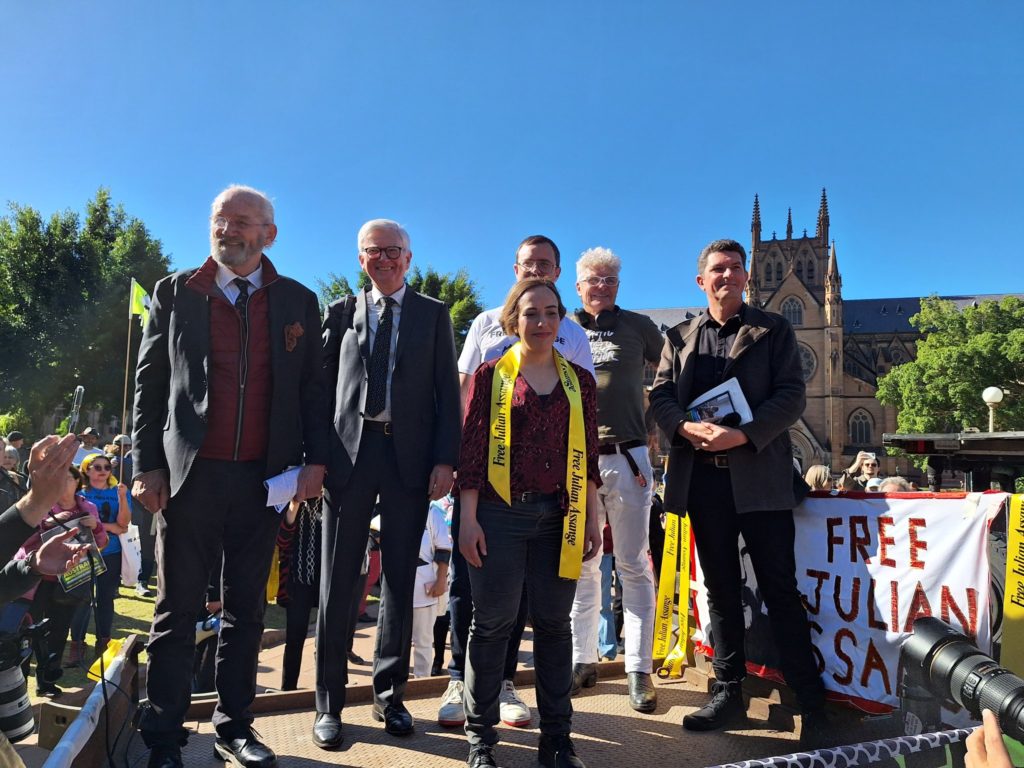 Watch Stella Assange's speech at the Sydney rally.