July 3rd was Julian Assange's 52nd birthday, his 5th in Belmarsh prison, and 12th without freedom.
Amnesty International Australia released a statement calling on the Australian government to take all necessary measures to ensure Assange's safe release. This needs to be "Julian Assange's last birthday without freedom", they stressed.
Amnesty International Australia calls on the Australian government to demand that the United States drop the charges against Julian Assange and end extradition efforts.
Dominique Pradalié, President of the International Federation of Journalists, congratulated Julian's 52nd birthday with a blog post recounting his "crimes" and achievements.
Indeed, if an Australian journalist, having published in Europe, were to be brought before an American court, and held subject to US law, who, in this world, would then dare to publicly displease the US administration?

Julian, you must be released, rehabilitated, fulfilled with your rights and returned to your wife and two young children.
To mark the occasion, solidarity rallies and support actions were held across the world.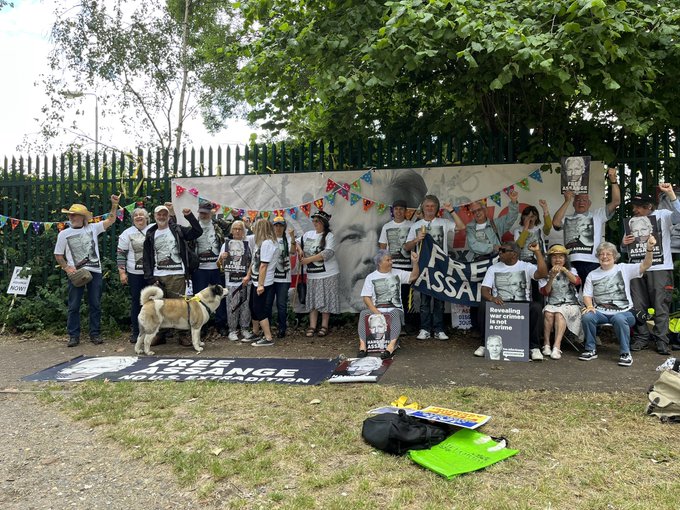 In the US, Free Assange banners were set up across the country.