January 21, 2022
@
2:00 pm
–
4:00 pm
EST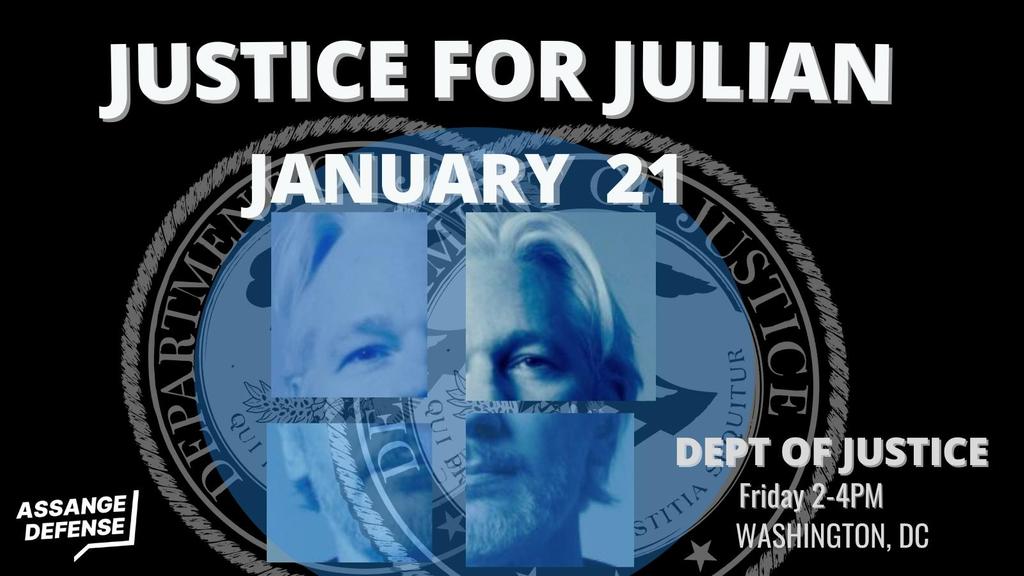 Saddened but not surprised that the UK High Court ruled in favor of the US prosecution to extradite Julian Assange, we worry about Julian holding up in solitary confinement at Belmarsh prison. Given this recent bad news and total lack of healthcare, we fear for Julian's life.
Supporters of a free press will gather at the Department of Justice to send the message to Attorney General Merrick Garland that we will not stand by and be silent as the Biden administration continues to persecute and disappear Julian Assange who has risked his life to preserve the people's right to know.

Join us January 21st to seek and demand justice for Julian!
Speakers:
Marianne Williamson: author, activist, former presidential candidate
John Kiriakou: CIA whistleblower
Brian Becker: antiwar activist
Leonardo Flores: CodePink activist
Eleanor Goldfield: journalist, artist, filmmaker
Hosted by:
Randy Credico: radio host and longtime activist
Endorsed by:
Stand with Assange NY
NYC Free Assange
Boston Area Assange Defense
Contact: