February 22, 2022
@
11:00 am
–
3:00 pm
EST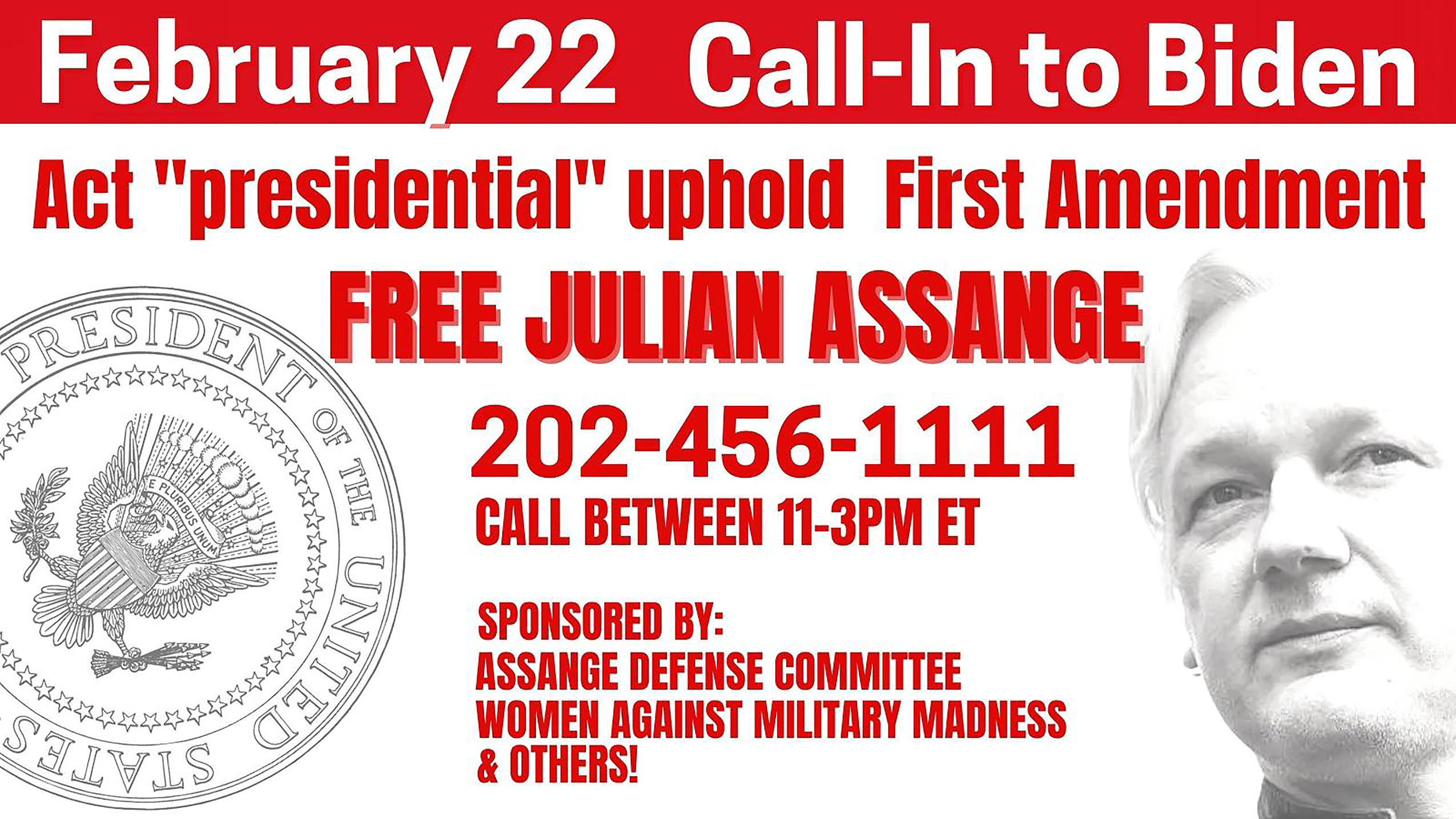 The Assange Defense Committee is endorsing an action organized by Women Against Military Madness and Assange Defense-Boston in a continuing effort to free Julian Assange: a call-in to President Joe Biden the day after President's Day to say that upholding the First Amendment to the Constitution is presidential! We urge the White House to halt the extradition, drop all charges, and guarantee safe passage for Julian Assange.
The date of the call-in is Tuesday February 22, 2022.
The White House comment line is 1-202-456-1111.
To write instead, use the White House contact form.
The White House comment line has limited hours. On Tuesdays, you can only leave a message from 11am to 3pm Eastern Standard Time. Please remember respectful communication is most effective.
See some suggested messages here.