May 17, 2022
@
1:00 pm
–
3:00 pm
EDT
---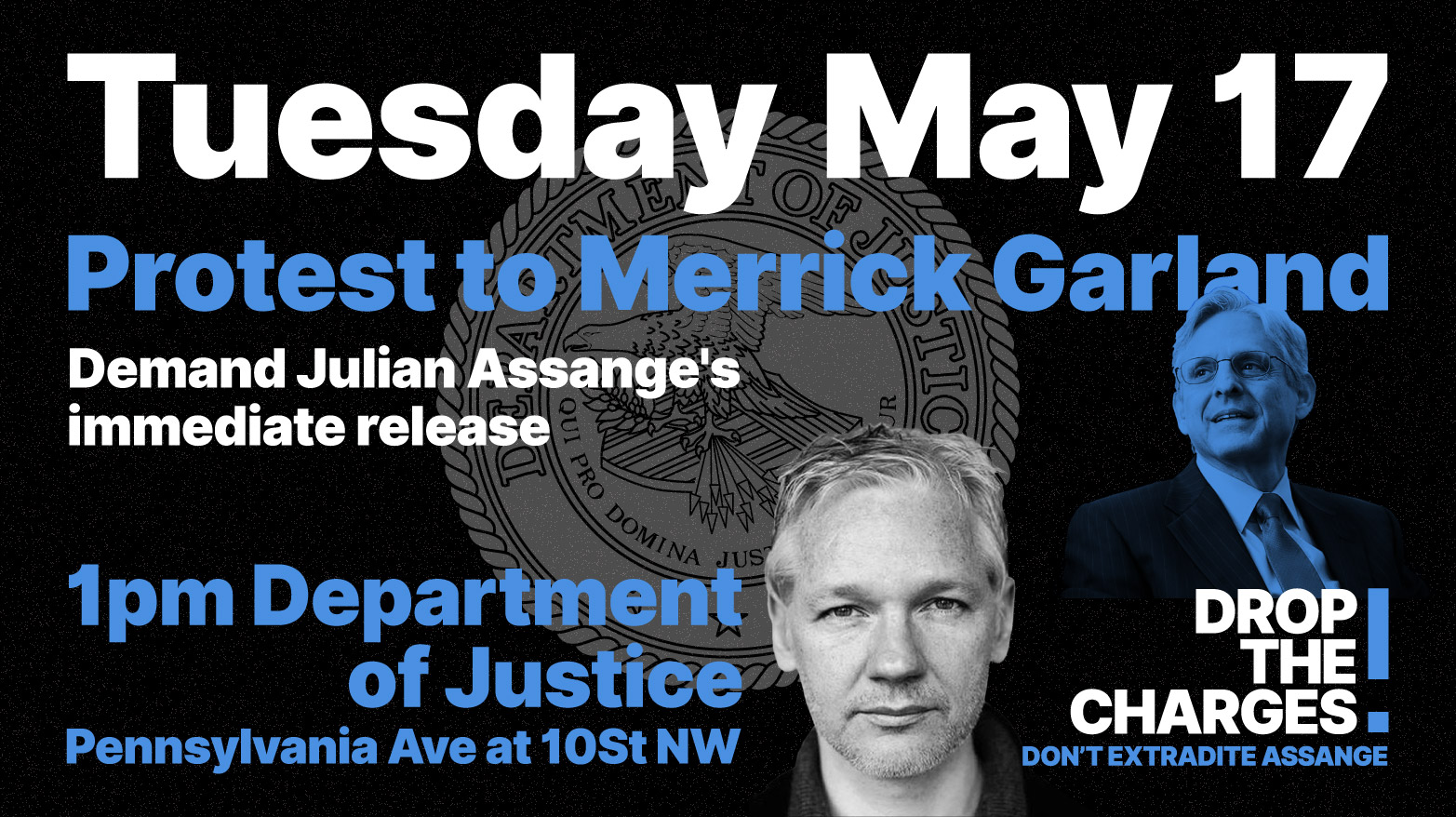 In coordination with London protests of UK Home Secretary Priti Patel, we call on U.S. Attorney General Merrick Garland to stop the extradition and drop all charges against award-winning journalist Julian Assange.
These May 17 U.S. and UK actions are ahead of the May 18 deadline after which Patel may sign off on Assange's extradition order. People around the world are demanding that Patel comply with Article 4 of U.S./UK extradition treaty, which bans extradition for political offenses..
All voices are desperately needed as Assange faces extradition to the country that plotted to assassinate him. Please join us!