October 11, 2021
@
4:00 pm
–
5:30 pm
EDT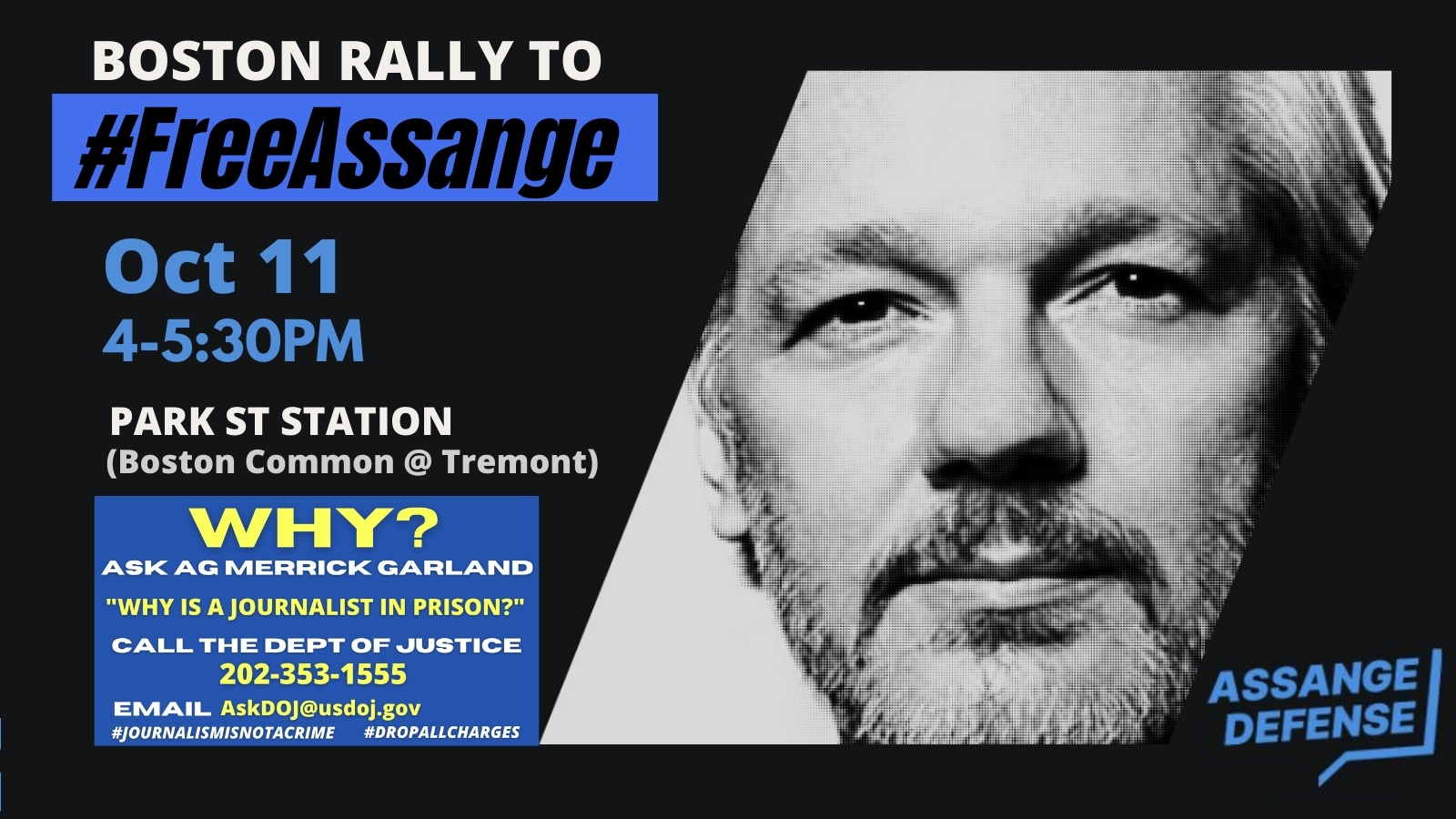 Supporters of Julian Assange will rally at Park Street Station on the Boston Common on Monday, October 11 from 4 to 5:30. We are very concerned about the final extradition hearing that will happen in London on October 27 and 28. At the rally, we will speak out demanding that the government drop their charges on Assange, collect signatures on our petition to our MA senators and encourage people to write letters to Merrick Garland and sign ones that we have written with that same message. If the UK extradites Assange, he will face a trial under the Espionage Act and could receive 175 years for the crime of disclosing truthful information about US war crimes.
This will be our last stand-out rally before the hearing at the end of the month.
On Monday, October 25 Boston Area Assange Defense and co-sponsors, MA Peace Action and Community Church of Boston are organizing a forum on freedom of the press and the Assange case.
Details soon to follow! Hope to see you at both events!
Contact: Paula Iasella, AssangeBoston@gmail.com or Susan McLucas, SusanBMcL@gmail.com